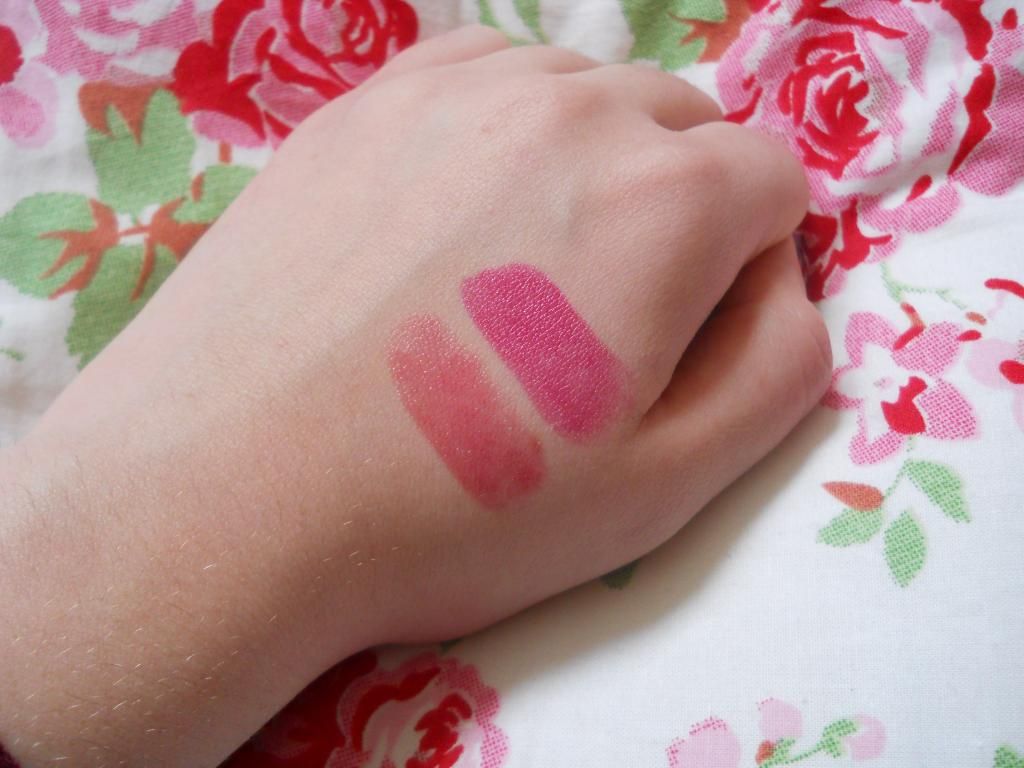 I've always been a huge fan of Revlon lip butters, in fact, they are my favourite lipsticks! I own three other shades, which I posted about
here
! What makes them my favourite lipsticks is the quality of them, the lovely creamy formula and the colour pay off (as well as having a great shade range!).
As we all know dark red and berry lips are all the rage this autumn and winter, brightening up any miserable day! I think raspberry pie is the perfect shade for people who may not want to go full out with the whole 'vampy' red shades this autumn, but still want a flush of deep colour! It's perfect for me, I'm yet to feel fully confident wearing a very dark lip, so this lipstick is the perfect inbetween for me! This particular shade lasts really well on the lips, as it sightly stains the lips also, so top up's aren't needed as often compared to if you were wearing a lighter shade.
Berry smoothie has the perfect shade name as it really describes the colour of the product, just like a berry smoothie. This isn't as bold as raspberry pie, but it's still a lovely shade to wear this autumn winter! It's a great everyday colour and it's really moisturising too!

Now for the competition! Revlon's sweet boutique will be back on their
facebook page
starting from today and until the 4th of December, which will give you a chance to win a lip butter everyday!
One hundred will be given away in total each day!
So make sure you enter!
Good luck!