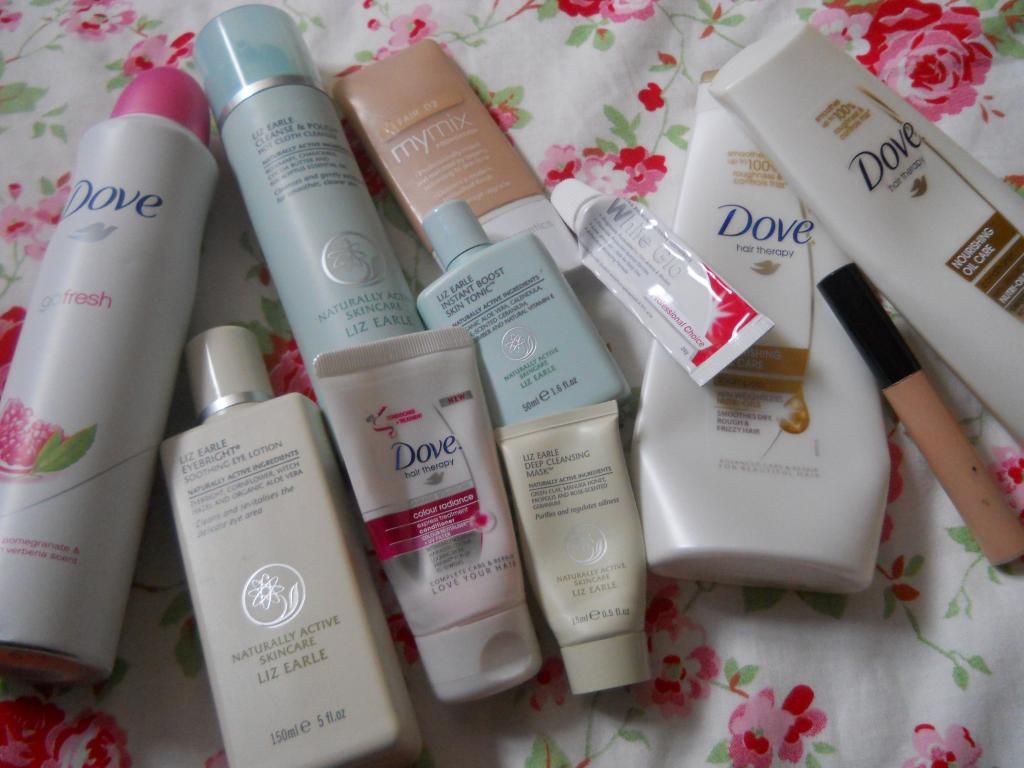 (for some odd reason the majority of these products are either from liz earle or dove)
To me a deodorant is a deodorant, it does the job! It did smell lovely though, it's pomegranate and lemon scented.
Repurchase? - I do regularly
I loved using this! It helped my often irritated and puffy eyes feel and look normal again!
Repurchase? - It's not an essential so probably not
My favourite cleanser! (as you probably know). However, I feel that I want to try something new as I've been using this for a year now! This may be one of them 'if it isn't broke don't fix it' situations!
Repurchase? - yes in the future
I don't have coloured hair so can't comment on the results of that. But this did leave my hair amazingly feeling soft like the nourishing oil one does
Repurchase? - not this particular one as it's for coloured hair
This was actually a lovely dewy natural foundation, I posted about it
here
.
Repurchase? - probably not, lasting time wasn't great
This leaves my skin looking fresh, bright and removes any extra make up cleansing missed.
Repurchase - already have
My skin has decided to change it's skin type and now become 'problem skin'. Thanks skin :( This helps to control any excess oil and calm my breakouts.
Repurchase - already have
You know when you go to the dentist and they clean your teeth with that 'gritty stuff'? Well this tasted like that, not good. It didn't whiten my teeth either.
Repurchase - no!
I love the nourishing oil deep conditioner so had high expectations of these. They are not bad products at all, just nothing special. They left my hair feeling clean and conditioned.
Repurchase - probably not
A loved concealer by many! I've bought this a couple times not. It's my go to concealer for blemishes.
But I'm after something lighter for under my eyes, which can be quite dry at times!
Repurchase - yes as it's amazing at covering spots!
Do you have any under eye concealer and cleanser recommendations?